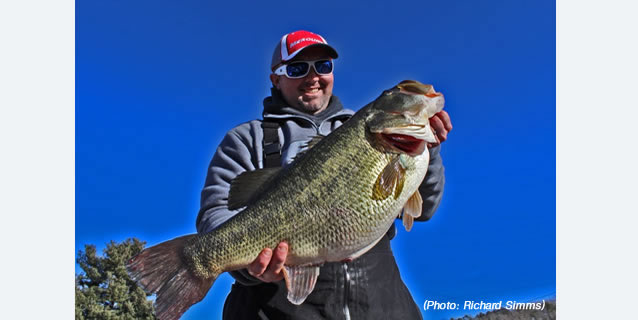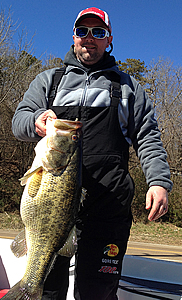 WRCD-TV quoted Keen as follows "I didn't realize how big the fish was until I got it in the boat and weighed on my scales. When I saw 15lbs. 3 ozs. on my scales I started shaking all over and that's when I knew I had just caught the potential State Record Bass"
Chickamauga has been kicking out huge stringer of bass over the last several years, so it's no surprise to see a bass of this size coming out of this body of water.
Last year, former Bassin' USA Prostaff team member Tim Carini had an amazing day with local guide Rogne Brown.  Together they caught a monster limit that weighed in just over 49 lbs for 5 bass on Lake Chickamauga! 
Photo Here