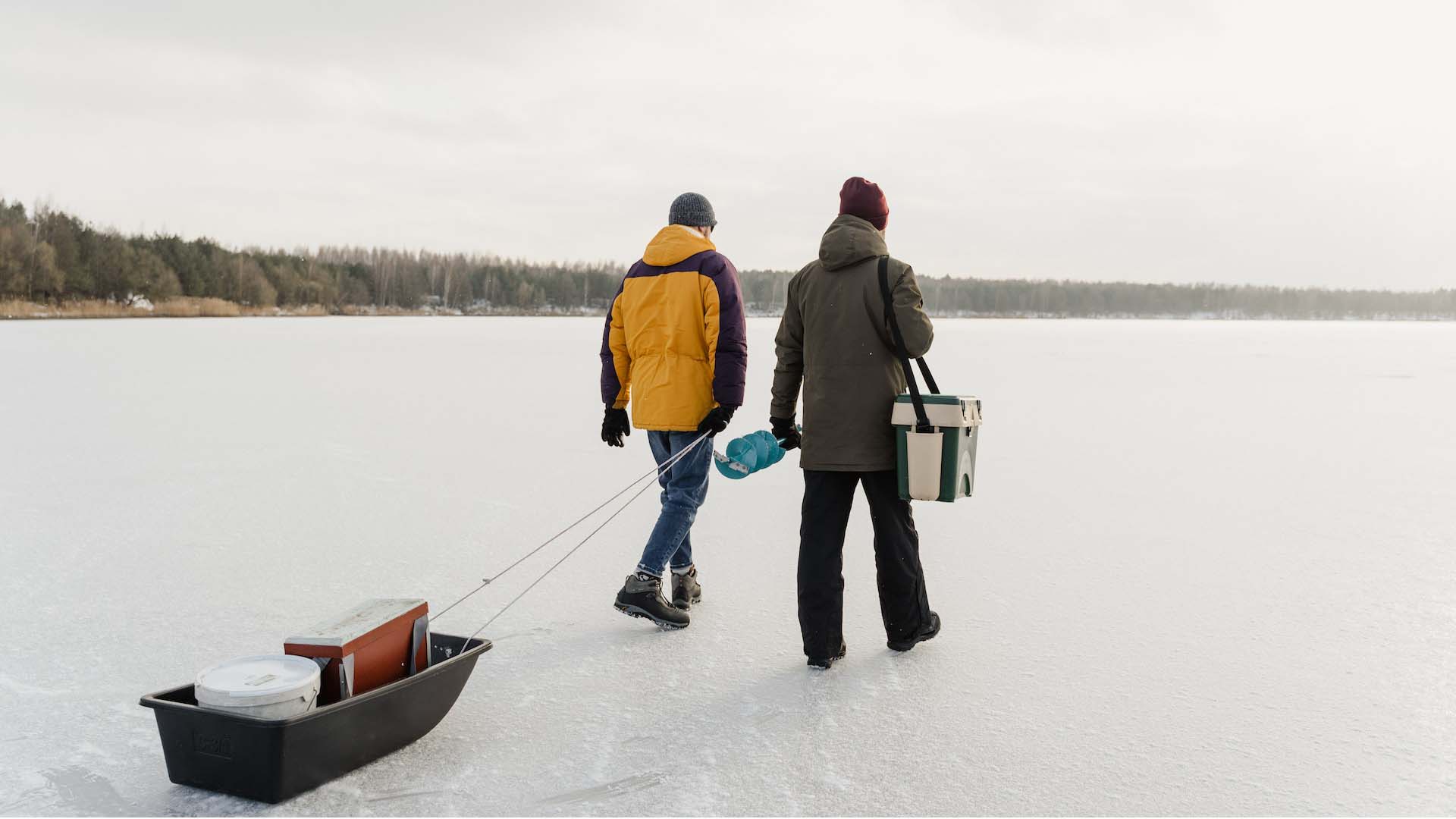 Ice fishing can be a fun and rewarding activity, but it's important to prioritize safety at all times. Before heading out onto the ice, it's crucial to check the thickness and stability of the ice. In general, ice should be at least 4 inches thick to support the weight of a person, but this can vary depending on the conditions and the type of water. For example, ice on a small stream may be thinner than ice on a large lake. It's always a good idea to check with local authorities or experienced anglers to get an idea of the ice conditions in your area.
When venturing onto the ice, it's important to use caution and common sense. Avoid areas with cracks, pressure ridges, or holes, and stay away from moving water, such as inlets and outflows. It's also a good idea to wear a personal flotation device (PFD) in case you fall through the ice. If you do fall through the ice, try to stay calm and remember the "ice pick" technique: kick your legs to get yourself onto the ice, use your hands to pull yourself out of the water and onto the ice, and roll away from the hole to distribute your weight more evenly.
In addition to these general safety precautions, there are a few other things you can do to stay safe while ice fishing. Ice fishing with two or more people is always a good idea. Dress appropriately for the cold weather, with warm layers, a hat, gloves, and boots. Bring a first aid kit and a cell phone in case of emergencies, and let someone know where you'll be and when you expect to return. Finally, be prepared for the unexpected by carrying a small emergency shelter, such as a tent or a bivy sack, in case you get stranded on the ice.
By following these safety tips and using good judgment, you can enjoy a fun and safe ice fishing experience. Remember, it's always better to be safe than sorry, so don't take any unnecessary risks when ice fishing for largemouth and smallmouth bass.