If you've never taken your child out fishing, you're missing out on something truly special. Here are a few simple tips to keep in mind when taking the kids out fun fishing. It's important to plan ahead, prepare for the highs and the lows, and always set a time limit… kids may not enjoy staying out on the water as long as us adults, so make sure to make the first few outings short and entertaining.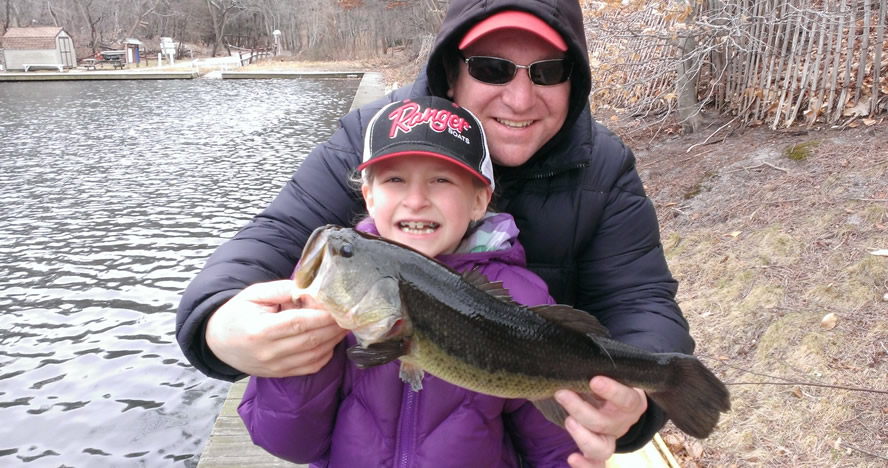 I started taking my kids fishing before they were able to handle a rod and reel alone. Action. Action. Action. You want to bring your kids to an area where you know they will have the best chance to catch fish. Of course, there's never a 100% guarantee, but if they catch a fish they will enjoy the sport and look forward to the next trip. Targeting Panfish, like perch, crappie or bluegill, is a great way to ensure that they'll have fun. Also, Location. Location. Location… Try to pick a lake or stream that has plenty of open space for casting and laying out your gear.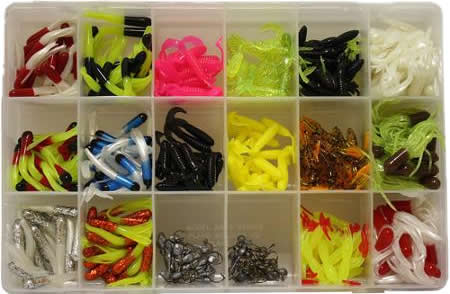 Equipment…Get some small 1-2 inch grubs or tubes and some 1/8 oz. pan fish jig heads, choose light fishing line, (4-6lb test), and a light to med-light power rod. Try to use equipment that fits the child. Spinning gear usually works best for kids 4 years and up. Live bait and a bobber can be your best friend, but a little 1"-2" plastic grub or tube can catch them really well if you're not into using live bait. They also work great under a bobber especially when there's a little wind.
Although you can take them fishing any time of year, early spring can be some of the best fishing of the year. The best part of early-season pan fishing is that they will have a good chance of catching a big bass too.
Many of us started out with push-button reels. They work fine for younger kids, but once they reach 6-7 years old, you'd be surprised how quickly they can handle a spinning reel. Casting is a very important part of fishing, I recommend taking your child out in the backyard or to an open field and let them try casting with a practice plug or a small sinker. Nothing too heavy, ¼ oz. tops. Once they look like they can handle casting in the yard, now it's time to take them to the lake.
It's important to coach kids, but you also want to let them try to fish on their own, it will be that much more exciting when then land a fish. While they are fishing, you can take a few casts and try to catch one. When you do, let them reel in the fish. This keeps them engaged and helps them build up their confidence.
Kids have a limited attention span, especially younger ones, so plan for a shorter day…1 hour is usually more than enough. Remember, you aren't going out fishing with your buddy or fishing a tournament for the next 8 hours. You want them to remember the fun, rather than how bored they were after a couple of hours.
Kids do need a break from time to time, especially if you are on a boat. Bring other activities to keep them busy, like a book, tablet or anything you know that will help make the time go a little easier if they lose interest for a while. Most likely after a short break, they are ready to get back to fishing.
Preparation… Get everything ready at home the night before, so you can just pack the car and go. You don't want to be fumbling around getting poles rigged up and tying on lures, putting on fishing line, etc. at the lake. I also like to have them put on sunscreen at the house before we get in the car.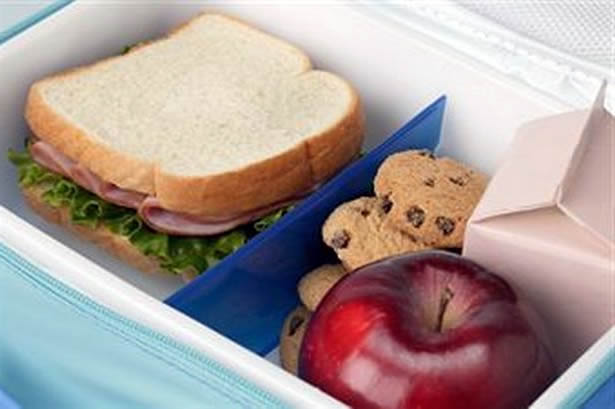 Food…Don't forget to pack a lunch, snacks, and drinks. Whether you are on a boat or just fishing the shoreline, kids need to eat and will most likely be looking for it. Don't forget to bring some hand sanitizer, because even if you're handling the fish, what you touch transfers onto the fishing rod and when you hand it to your child to reel in a fish, it gets on their hands too.
Pack extra clothes. You want to check the weather and bring the appropriate clothing; you never know when conditions might change. Even if it's warm out, it's always cooler by the water. You will definitely be cutting your day short if your kids aren't warm enough.
Safety first. Bring a first aid kit with you. Kids manage to get cuts just from walking. Stick with single hook lures, there's really no reason for them to be using a crankbait. Sunglasses are good for more than blocking the sun and looking for fish in the water, they can help avoid an eye accident. If you are on a boat make sure you have a properly fitted life jacket for each child.
Fishing with kids should be fun and if you keep it simple for them, they will continue to enjoy the sport. Before you know it, they will be teaching you something new about fishing.