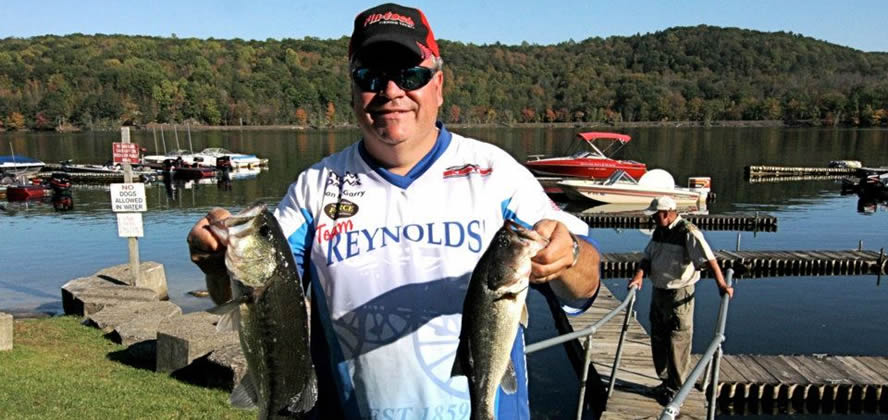 In 1973 I started fishing Greenwood Lake in New Jersey with the same Techniques I had been using in South Carolina and having moderate success. During the following years Bassfishing was still new to this area although the BASS explosion was occurring I still was not aware of it. At this time I would read "FISHING FACTS" and many other publications. I learned by fishing and reading Buck Perry and Dave Hawk, and following what was the original BASS tour. I fished every minute trying all the new methods and began trying to understand the seasonal patterns.
In 1982 I returned to South Carolina and fished a couple of local events and finished in the top 50 out of 200 fellow competitors, I was still not hooked on Tournament fishing. Sometime after that I started fishing Redman events and joined the Bassfishing club I belong to now, Long Island Bassmasters. I fish an average of 40 days a year and will fish 20 Tournaments on average every year. I also do various seminars and instructional guide trips every year. I enjoy sharing information, learning and helping other Bassfishermen regardless of experience in this great sport.
---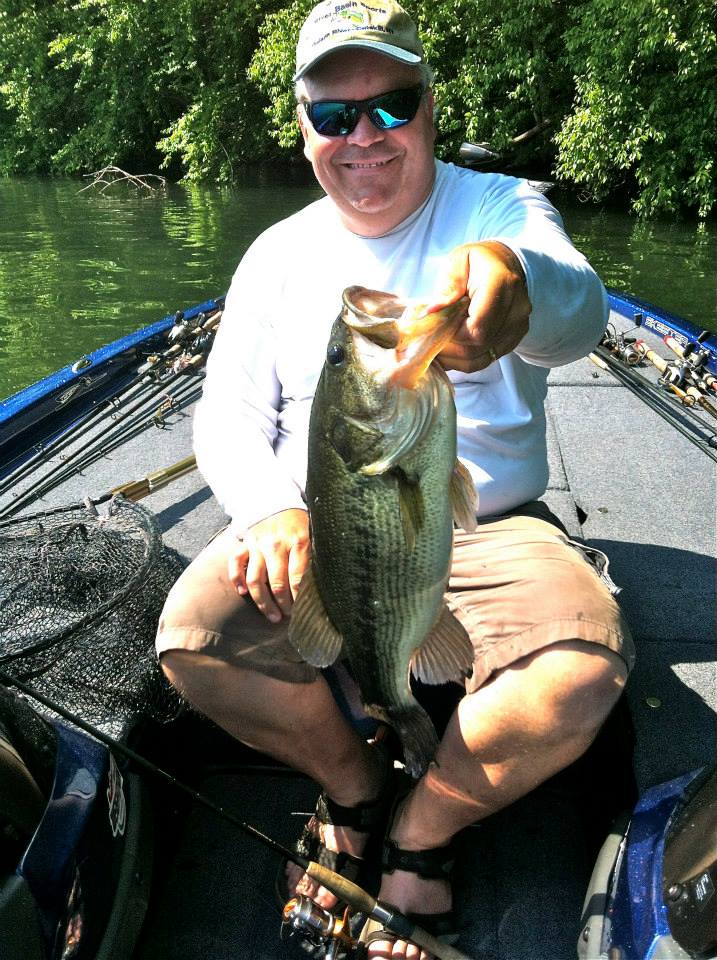 Dan is Sponsored by: BASSIN' USA™-
http://www.bassinusa.com/
Bass fishing information about largemouth bass, smallmouth bass, tournament bass fishing, fishing tackle and equipment, and fishing destinations, reports, guides, techniques, magazines and books and a whole lot more.
American Marine
– Commack NY
Bill Lewis Lures Zebco Motorguide Sports Authority
Club Affiliations:
Long Island Bassmasters 1985 to present
Suffolk Bassmasters 1996 to 1998
Redman 1988 to present
Bass Anglers Sportsmen's Society 1981 to present
New Jersey Bass Federation 1996 to 1998
New York Bass Federation 1991 to present
Accomplishments & Achievements
Long Island Bassmasters Angler of the year 1998 and runner-up 1997,1989
Long Island Bassmasters Mr. Bass 1986
Long Island Bassmasters Classic winner 1998
Greenwood Lake 5 time winner
Whaley Lake 2 time winner 2 time second place
Lake Ronkonkoma 3 time winner 3 time second place
Wildwood lake 2 time winner
Fort pond 3 time winner
Candlewood Lake 3 time second place
Lake Glenmere 1 win, 1 second
Forge pond 2 time winner, 2 time second place
Fresh pond Hither hills 3 time second place
Bantam Lake 1 time winner 1 second place
Lake Zoar 2 time second place
Lake Lillinona 1 time second place,
Oscawana Lake 3 time second place
Highland Lake 1 time second place

Redman Appearances
Hudson river 4 times
Candlewood 1 time,
Potomac river 1 time
Cayuga Lake 2 times
Thousand Islands 2 times

New York Federation Appearances
Mohawk river
Hudson river 2 times
Cayuga Lake
Thousand Islands

New Jersey Federation Appearances
Greenwood Lake 2 times
Lake Hopatcong 1 time
Candlewood Lake 1 time

Key Stats : Largest Limits
Mahopac Lake 6 fish 23.09#
Bantam Lake 5 fish 18.02#
Mahopac Lake 5 fish 18.00#
Greenwood Lake 5 fish 15.14#
Whaley Lake 5 fish 14.11#

Key Stats : Largest Bass
Greenwood Lake (Largemouth) 9.04# 1980
Lace Mill pond (Largemouth) 8.05# 1986
Lake Ronkonkoma (Largemouth) 7.06# 1986
Whaley Lake (largemouth) 6.15 #1995
Highland Lake (Smallmouth) 6.05# 1996