Bassin USA – http://www.bassinusa.com/
Bass fishing information about largemouth bass, smallmouth bass, tournament bass fishing, fishing tackle and equipment, and fishing destinations, reports, guides, techniques, magazines and books and a whole lot more.
Skeeter Boats – http://www.skeeterboats.com/ Creator of the first true bass boat to a Full line of Fiberglass Bass Boats with the I- series tournament bass boat, ZX series bass boat and the New WX Walleye series Boats along with their Fish and Ski models boats all made in Kilgore Texas.
Yamaha Outboards – http://www.yamahaoutboards.com/ Builder of the Number one selling outboard on the market from powerful 2 stroke VMAX HPDI from 200 Hp to the monster 300 Hp outboards to the Gas sipping 4 stroke from 8 Hp to 250HP
Humminbird Electronics – http://www.humminbird.com/ Hummingbird strong advances in the marine electronics with the true Side Imaging technology and total fishing electronics packages from the 700 series to the all out 900 series fishing units.
Minnkota Trolling Motors – http://www.minnkotamotors.com/ Minnkota trolling motors strong and built to last from the 55 pound bow mount to the 101 pound 36 volt bow mount with power assist and the new Terrova with co-pilot remote control. Fresh Water and Salt Water trolling motors, Batteries, Battery Chargers
Grandt Rods – http://www.grandtrods.com/ Grandt Rods one of the best fishing rods made today in America. One of the only with a true unconditional life time warranty and a real graphite feel. Models from 58 million modules of graphite in the All-American series to the out of this world 70 million modules of graphite XLH70 series for sensitivity that is hard to believe, to the total Grandt Custom rods with feather wrappings or single thread wraps for that total custom look. These are ones you must fish to feel the power.
JACKALL Lures – http://www.jackall-lures.com/ Jackall lures are designed using the latest technology in the fishing industry. With our sophisticated technology, new materials, and unsurpassed designs Jackall lures are taking fishing to the next level. Total performance and quality stickbaits, crankbaits, topwater baits, swim baits and the new plastic soft baits series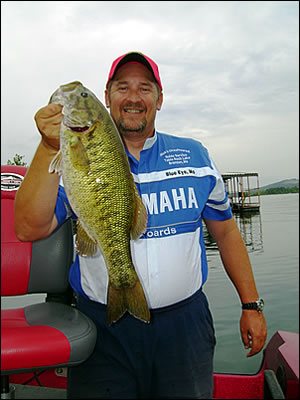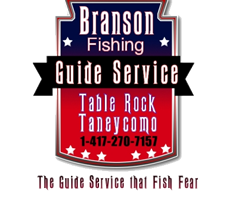 ---
2007
5th place Ozark Mountain Bassmasters Open tournament
Missouri State BASS Federation Championship Qualifier

2006
1st place Central Pro/AM MO/ARK Team Tournament
BASS Federation weekend Team Championship Qualifier
BASS Federation 3rd place overall team at MO State Championship

2005
United States Coast Guard licensed captain certifications)

2004
Lying Bassers Fishing Team Member (2004-2007)
Lying Bassers points Angler of the Year
MO BASS Federation State Championship Top 20

2001
SuperBass Pro/Am Championship Qualifier
SuperBass Team Championship Qualifier (Old Hickory Lake, TN)
MO Federation State Championship Top 20 Finish
3rd Place BASS Federation Spring Fling
1st Place Bass Federation Directors Cup

1999
New Horizons Bass Team Member (1999-2003)

1998
Kansas Governors Kids Classic Top 10 Finish

1996
State Championship Qualifier (1996-2007)
Scales of Justice Bass Club Member (1996-1998)
Active member of BASS and Missouri BASS Federation (1996-Present)